House of Thai Taste
12824 Venice Blvd, Los Angeles, CA 90066
Order now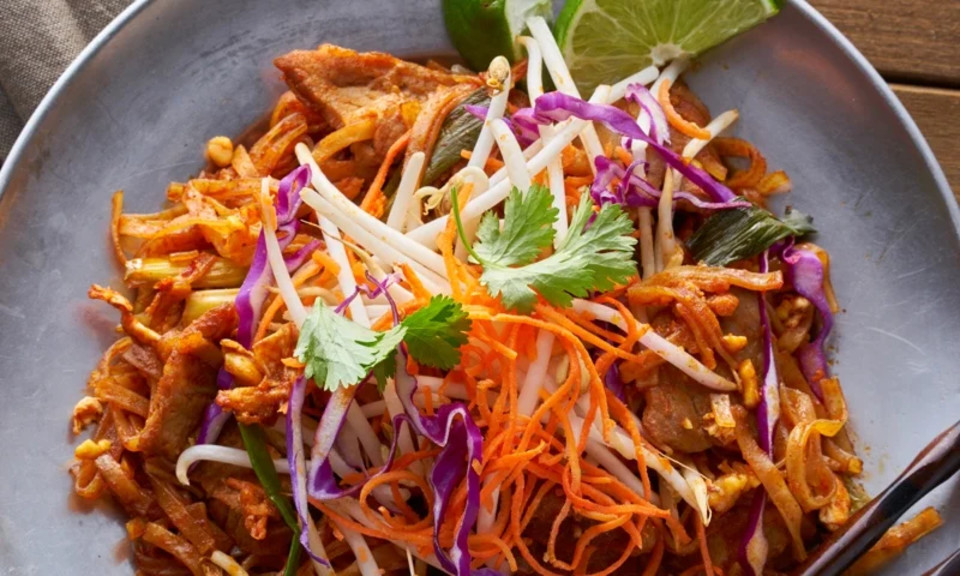 Philip
I discovered this place several years ago when a friend lived around the corner, I was amazed to find a little Thai joint whose flavors rivaled the best of the Eastside places in depth and complexity. There's a magician in the kitchen, or at least somebody's supremely talented grandmother.
Etta
The food was great - the service was on time and this was the best Thai I've had in a long time - this includes some of the more popular chains. I order the #2 and the Pad thai noodles was delicious I had never had them before . I will definitely order from here again!
Harrison
Great food, portions are small for curry as like most places, but great quality, medium size for pad z and others.

Note the large Thai iced tea is like a medium from 7-11. It's very large!!

My fave spot I've found so far. Better than Natalee Thai.
Ryan
This is one of my favorite Thai restaurants on the westside. Specifically, it's my go-to for pad thai. I love the way they do it, with chicken and shrimp, so delicious. Many enjoys. Their combo dinners are great as well.
Joanna
Yummy and they followed instructions about delivery timing. I actually put in my grubhub request from the SF airport before flying into LA, and my plane was slightly delayed. Great job :-)
About us
Asian, Dinner, Lunch Specials, Thai
Today

Delivery: 11:00 AM - 3:30 PM

Takeout: 11:00 AM - 3:30 PM

Delivery

Tuesday:

4:00 PM - 9:30 PM

Wednesday:

4:00 PM - 9:30 PM

Thursday:

11:00 AM - 3:30 PM

Friday:

11:00 AM - 3:30 PM

Saturday:

11:00 AM - 3:30 PM

Sunday:

11:00 AM - 3:30 PM

Takeout

Tuesday:

4:00 PM - 9:30 PM

Wednesday:

4:00 PM - 9:30 PM

Thursday:

11:00 AM - 3:30 PM

Friday:

11:00 AM - 3:30 PM

Saturday:

11:00 AM - 3:30 PM

Sunday:

11:00 AM - 3:30 PM